Thank you for considering to become a volunteer. In today's busy world, we realize how precious time has become for us all, and so it touches our hearts when friends, family and/or strangers sign up to help us out. By filling out the short form below, you will help us find a special place to utilize your talents
You are a gift and we are thankful for people such as yourselves, who find it in their hearts to invest their precious time to help us out.
If you would like to speak to someone on the phone as well, we still do ask if you can fill-out the form below, then give us a call at: 215-262-1252
Links: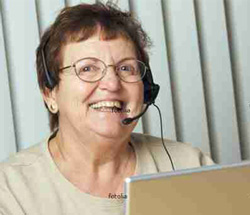 Contact Information
How To Save A Life Foundation
349 Madison Ave.
Warminster, PA 18974-4821
215-262-1252Telephone:

E-mail: info@howtosavealife.org
Our Philosophy
Addiction is not a moral issue it is a disease which can be treated.
How to Save a Life's goal is provide assistance to those suffering from addictive disorders receive the help they want and need. How to Save a Life is giving the chance of life that Karl D. Hottenstein did not have.
Read More
Donate Now
All our programs are self-funded. That means we survive on the generosity of our friends. Please think about contributing what you can to a very worthwhile cause.