About Us
Local Mother Shows Community 'How to Save a Life' at Maggio's Restaurant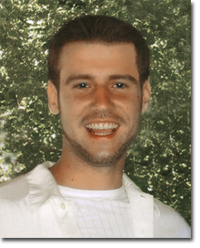 The How to Save a Life Foundation is holding its fourth annual benefit at Maggio's on Saturday. Proceeds go towards helping those suffering from addiction get treatment. Maggio's Restaurant in Southampton will host the fourth annual How to Save a Life Benefit on Saturday, June 25.
Marti Hottenstein created the How to Save a Life Foundation after her son, Karl, died of a drug overdose in October 2006. Karl Hottenstein suffered from addiction to painkillers, specifically Methadone. He was refused treatment at an in-patient facility. Karl died of an overdose six weeks after being denied treatment.
She had initially planned to provide one scholarship per year to someone afflicted with addiction so they could seek the help they needed. She had heard about a boy with a similar addiction problem who had been rejected from a hospital. She took the discharged patient and his mother aside and advised them to use the scholarship made up of funds donated from Hottenstein's family.
"As I was standing there, I was thinking 'I can't believe this isn't my son,'" Hottenstein said.
During a tearful and prayerful drive home, the song "How to Save a Life" by The Fray inspired Hottenstein. She realized that there was much more she could do.
"I just followed it, and people just started calling me. My name got out there, and we started growing," Hottenstein said. "We started doing things with homeless, doing fundraisers to help people and get them into halfway houses."
The volunteers from the Foundation also help people with addiction problems who have committed crimes due to their addiction. Hottenstein has seen to it that they go into treatment rather than prison, and provide help when they get out.
"I get them started," Hottenstein said.
The Banquet Manager at Maggio's, Bette McPeak, said the restaurant staff does whatever it can to help Hottenstein's cause. McPeak contacted the Philadelphia Eagles, Phillies, Flyers and Sixers to donate items to auction off at the banquets. Maggio's puts together a basket for auction as well.
The cost of food is reduced to keep ticket prices low. The benefit is listed in the restaurant newsletter, which reaches about 15,000 people, as well as its website.
"Hopefully, it in turn helps get ticket sales up. With the economy being the way it is, it's harder to get people. It's hard to keep something like this going," McPeak said. "But every year, they do have a good turn out and she raises thousands of dollars."
The money raised at the benefits goes towards putting people suffering from addiction into treatment. Hottenstein said that they want to help these people so they do not have to die. "This is a disease. If you don't treat the disease, it's very fatal," Hottenstein said. "I think that's the most imperative thing, to get people the help they need. This is a treatable disease."
Hottenstein acknowledged that methadone, when used correctly, does work during a properly formulated and followed treatment plan. However, if a patient does not follow the plan, there is more of a chance to have additional problems.
"Doctors... prescribe it not knowing how to prescribe it, and they over prescribe it," Hottenstein said. "They prescribe other medicines that interact with methadone, and can kill people." Prescription pain medications are a part of the problem's source, she said.
"There are so many doctors prescribing methadone, so many doctors prescribing OxyContin like it is candy. I call it the pharmaceutical fiasco," Hottenstein said. "Most of the people I have helped started out with a pill, very naive, and then got addicted and found out heroin was cheaper."
She also offers guidance for families to get help themselves, in order to learn how to cope with the disease of addiction.
"I do counsel families... so their emotions aren't dependent on what their child is doing," Hottenstein said. "I do help the entire family. And I direct them where to go to receive help." Hottenstein has helped almost 2000 people through her Foundation and alliances with rehabilitation centers such as the Malvern Institute, Livengrin, Today Incorporated and SOAR. She works as a consultant with SOAR, where she began a pilot program that promotes methadone safety.
She puts together slideshows of the kids she has helped and plays them for her guests.
"I think that is a lot of her audience or participants that come are people who have lost somebody or people she has saved," McPeak said. "And that's what the event is…it's a buffet, usually there's dancing, but most of it is just kids that have been through the program, who have survived and come to thank her and help her support it."
In an effort to reach more people in need, Hottenstein has traveled to Harrisburg to get legislation passed. Karl's Law, a bill currently on the state Senate floor, mandates that if anyone dies from a methadone overdose, the death is to be reviewed to see where the actual problem of methadone started. State Rep. Bernie O'Neill, a Republican from Bucks County, represents another bill which calls for an investigation to be done when anyone dies from an overdose. Hottenstein supports this bill because she said she was treated poorly after her son's death.
"She goes to Harrisburg to try to get some of the laws changed," McPeak said. "She's trying to get these kids help."
Hottenstein hopes to grow How to Save a Life as big as United Way because she sees drug abuse as a problem that is not going away.
"People need to be more educated on the real problem that we have. We don't want to turn a blind eye to addiction," she said. "A lot of stigma is attached to addiction, and the truth of the matter is that it could be your neighbor; it could be your grandfather, father, sister, mother, a school teacher, or a lawyer."
Her son's untimely death brought this stigma and awareness to the forefront of her mind. She sees the importance of spreading her message and answering cries for help.
"I didn't want my son to die in vain. Drugs can take away my son, but they cannot take away a legacy. And my son is a legacy. He was precious," Hottenstein said. "And I'll fight this until the end. It's my cause. I will fight against addiction."
Posted by Megen Donovan, June 23, 2011 at 06:45 am
(Article from the UpperSouthampton Patch)

"People need to be more educated on the real problem that we have. We don't want to turn a blind eye to addiction," she said. "A lot of stigma is attached to addiction, and the truth of the matter is that it could be your neighbor; it could be your grandfather, father, sister, mother, a school teacher, or a lawyer. "
Contact Information
How To Save A Life Foundation
349 Madison Ave.
Warminster, PA 18974-4821
215-262-1252Telephone:

E-mail: info@howtosavealife.org
More About Us:
Our Philosophy
Addiction is not a moral issue it is a disease which can be treated.
How to Save a Life's goal is provide assistance to those suffering from addictive disorders receive the help they want and need. How to Save a Life is giving the chance of life that Karl D. Hottenstein did not have.
Read More
Donate Now
All our programs are self-funded. That means we survive on the generosity of our friends. Please think about contributing what you can to a very worthwhile cause.